Shipping Container
Storage Shed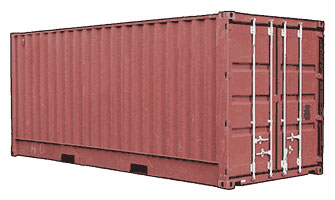 Are you looking for a secure storage space to keep odds and ends from an overcrowded garage or attic? Does your business need a safe place to store old records, inventory or equipment? Is your hunting, fishing or recreational gear taking too much space at home?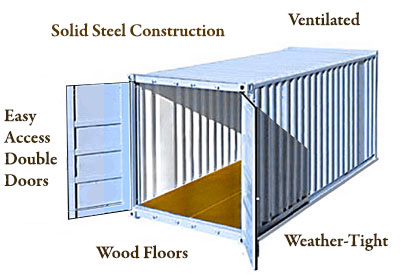 Our easy access shipping container storage sheds provide the perfect solution for homeowners, sportsmen and business owners. Best of all, they're far less expensive than traditional indoor storage or mini-storage. Most containers are 8 X 20 with roughly 160 square feet of storage space. Call 206-204-2222 for availability and today's rates.
Seattle Storage Containers
These steel shipping containers all feature double doors and easy ground access for your convenience. They're rugged, watertight, ventilated and accessable 24/7. Note that shipping containers may sweat under cetain circumstances. You should not expect a moisture-free environment year round.
While they're not climate-controled, these cheap indoor storage units are a great way to go. Please note we do not transport or sell containers. Our shipping containers are for storage purposes only. They remain on our site at all times, surrounded by a security fence.
Cheap Storage for Contractors & Painters
Our easy access shipping container storage units are perfect for contractors, painters and others who need to rent storage space for equipment, paint supplies and tools. If you're looking for contractor storage sheds, cheap storage containers, mini storage or self storage units, give us a call. These are secure, dry storage containers -- much more convenient and affordable than traditional inside storage.
The construction storage containers remain in our conveniently located and secure storage facility. You can access your container whenever you want. You can even use your own padlock to secure it.
Additional
Outdoor Storage Locations
Our additional self storage facilities offer more than container rental and containers for storage.
If you're looking for an affordable spot to store your boat, camper, truck, car, commercial vehicle, trailer or recreational vehicle, our outside storage lots are perfect. With several yards now in service, you're sure to find a convenient location. Call 206-204-2222 for current rates and specials. We make every effort to match or beat competitors.